It's #FourFour Day!! Come celebrate!


It's no secret that we are FOURsessed around here, and we know that a lot of you are right there with us. So when we heard that HarperTeen and EpicReads were throwing a HUGE #FourFour celebration we were beyond excited! Here's what they have going on today!

GIVEAWAYS including: A Four Movie Poster, The Entire Sephora Divergent Make-up & Nail Art set, 4 Divergent IMAX Posters, and 4 T-shrts With Four's Back Tattoo Design!
A Fun Four inspired video from Epic Reads that features Veronica Roth! Watch it here:
Check out the first quote from FOUR: A DIVERGENT COLLECTION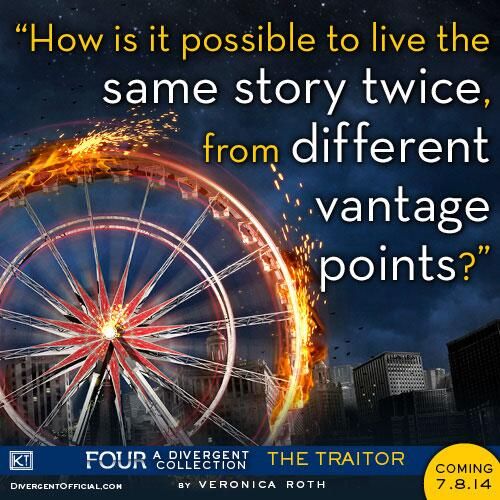 The ladies of Epic Reads shared these awesome "Four" bookmark that you can download HERE!
So all that's left to know is, how are you celebrating
Four's
day?
Tags: Divergent, Epic Reads, Four, Four Day, Four Four, Four Quote, HarperCollins, HarperTeen, Theo James, Theo James as Four, Tobias Eaton, Tobias Eaton Quote