Insurgent Is 8 Days Away & We're Giving Away An Arc
Eight days, can you believe it?
We hope you had fun entering all the giveaways yesterday. If we weren't on #TeamAmity we'd be entering them like crazy. Don't forget that you can enter some of them daily!
Congrats to JennyC for winning yesterday's drawing! You've earned extra entries into today's giveaway (Eeek!) & a set of Divergent faction tattoos. Send me an email at [email protected] and I'll give you more details.
Today is the day that many of you have been asking and waiting for. That's right. Together with The Fictionators, we're giving away an Insurgent ARC & some other goodies too!
Check out the form below and enter your information.
We can't thank you enough for your support of #TeamAmity, keep helping us click the link and bring us to a victory.
EIGHT MORE DAYS!!!
Support #TeamAmity by clicking the image below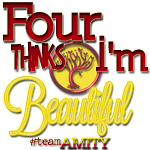 Tags: Day 8, Divergent Devotion, Giveaway, Insurgent, Insurgent ARC, Team Amity, The Fictionators