Could Luke Kleintank Be Our Caleb?
Our friends at TheDivergent.Net have caught and interesting development on Twitter today! It seems like Luke Kleintank has tested for the role of Caleb! Luke's Twitter account is not verified so make of this what you will though. Luke is best known for his roles on Gossip Girl and Bones.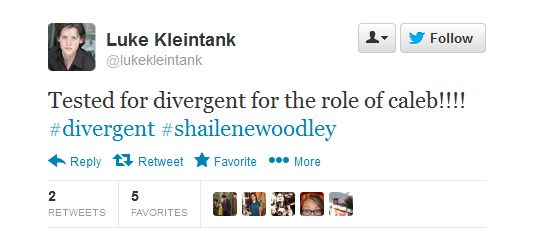 With production set to begin in April, I'm sure we can expect to get some casting announcements soon. What do you think of Luke Kleintank?
Tags: Caleb Prior, Divergent Movie News, Luke Kleintank