Happy 1st Birthday Divergent!
It's hard to believe that as of today, Divergent has been out for a year! And what a year it's been!
Here's is just some of what's gone on since its release:
Divergent (and Veronica Roth!) scored a movie deal
Divergent was named one of Amazon's best books of the month in May
Lainey Gossip reviewed Divergent here
Divergent was named one of the Best Books of 2011 by Publishers Weekly & Amazon
Divergent won two Goodreads Choice Awards for Favorite Book of 2011 and Best Young Adult Fantasy & Science Fiction
Divergent made the list for NPR's Top 5 YA Novels of 2011
Divergent spent numerous weeks on the New York Times Bestseller List (Including the #1 spot!)
The Huffington Post named Divergent one of the  Top 10 Young Adult Fantasy Books You Should Read
Next year at this time we'll be celebrating not only Divergent's 2nd Birthday, but also Insurgent's 1st and hopefully we'll have the newborn "Detergent" as well.
Thank you Veronica Roth for an amazing year!
Now, how about some cake?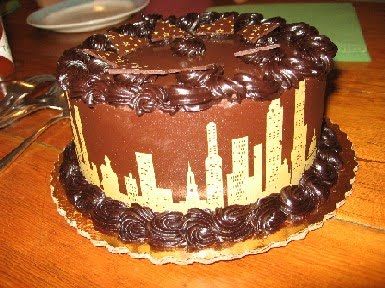 Tags: Book Birthday, Detergent, Divergent, Divergent is 1, Insurgent, Veronica Roth