Divergent Paperback
Divergent comes out in paperback on Tuesday! Are you as excited as we are?
If you buy a copy, not only do you get the pretty paperback version of Divergent (see the image below!) you also get the following bonus features:
If you haven't already, you can pre-order it through Amazon by clicking here!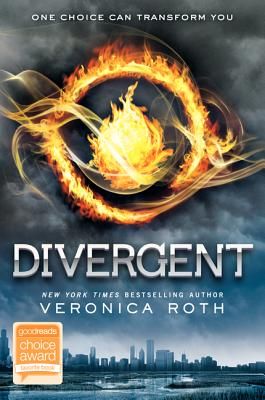 After you order your paperback Divergent, head over to Janet Reid's blog and enter to win an ARC of Insurgent. All you need to do is write a story in under 100 words, making sure that you use the following words in your entry: choice, destroy, risk, sequel, & allegiance. The contest ends tonight at 6 pm. (2/25/2012) Click here to enter.
UPDATE:
Veronica Roth posted a vlog talking about the new paperback version of Divergent!
Here's the video:

Tags: Contest, Divergent, Divergent paperback, Insurgent ARC, Insurgent News, Janet Reid, Veronica Roth