Divergent Devotion: 5 Days Until Insurgent
Do you see that 5 up there? Five days. FIVE. Can you tell we're excited?
We had so much fun reading all of you favorite quotes yesterday that we've decided to feature some (if not all) of them on the Lexicon when we start updating for Insurgent. Keep checking back to see if yours makes the list!
There were two winners chosen from yesterday's comments by random.org. They are: Molly Frenzel & Kayla! Congrats ladies, send your mailing address to me at  [email protected] and I'll get your Divergent/Insurgent goodies in the mail soon!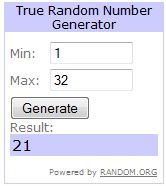 We enjoyed yesterday so much that we want to keep getting your thoughts on Divergent & Insurgent. Today's Divergent Devotion task is to post a link to your review of either book. It can be on goodreads, a blog, facebook, anywhere. Just give us a link so that we can check it out and don't forget to click on the #TeamAmity image below!
If you leave your review link in the comments not only will you be entered into the daily drawing, your review will also be posted to our review page! We can't wait to read them.
Support #TeamAmity by clicking the image below

`
Don't forget to enter our Insurgent ARC giveaway here.
Tags: Divergent, Divergent Devotion, Insurgent, Reviews