Book #3 Summary & Pre-Ordering Now Available!
Last week we got the release date for Book #3 and this week we're back with even more news! We now have a short book three description and the ability to pre-order right at our finger tips!
So what does the mini summary say? Check it out here:
What if your whole world was a lie?
What if a single revelation—like a single choice—changed everything?
What if love and loyalty made you do things you never expected?
The explosive conclusion to Veronica Roth's #1 New York Times bestselling Divergent trilogy reveals the secrets of the dystopian world that has captivated millions of readers in Divergent and Insurgent.
Put that together with the cover teaser from last week and our ability to wait patiently for "Detergent" is beginning to disappear.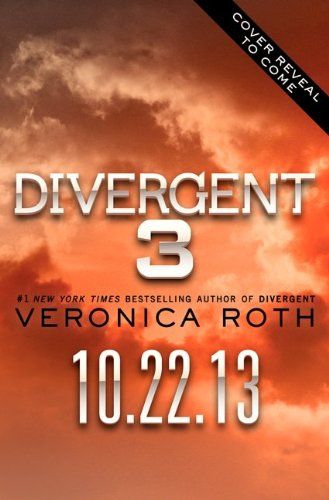 Want to make sure you get your hands on a copy the day it comes out? Pre-order it here!
What has you most excited? The cover? The description? All of it?
One thing we know for sure is that October 22, 2013 can't come fast enough!
Tags: Book 3, Detergent, Divergent Series, HarperCollins, Pre-Order, Veronica Roth