#Divergent Gets Its Tori, Caleb, and Christina!
YOU GUYS! It's happening! No, we still don't know who will be playing Four, but we did get not one, but THREE casting announcements today! We now have our Tori, Christina, and Caleb!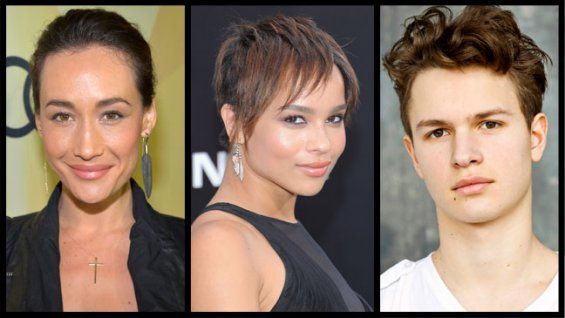 From left to right we have Nikita's Maggie Q as Tori, Zoe Kravitz as Christina, and Ansel Elgort as Caleb! Not long after the news came trickling through Twitter, we got official confirmation from Summit Entertainment themselves! So excited!
FACTION NEWS: Three actors have joined #Divergent: Maggie Q – TORI, Ansel Elgort -CALEB and Zoe Kravitz – CHRISTINA. twitter.com/Divergent/stat…

— Divergent (@Divergent) March 12, 2013
We think these picks are spot on! We hadn't thought of Maggie Q for a role, but think she'll rock the role of Tori!
Thanks to THR for breaking the news!
UPDATE: We got official word from Summit Entertainment that this casting news is official! Go forth and celebrate!
Tags: Ansel Elgort, Divergent, Divergent Casting, Divergent Movie, Maggie Q, Summit Entertainment, Zoe Kravitz