Divergent Devotion: 2 Days Until Insurgent!
There are only 2 more sleeps until Insurgent! Do you have your release day plans in order? We'd love to hear what you'll be doing or where you're going to get your copy!
We got some great responses to yesterday's Divergent Devotion task! Here's who you all cast:
We enjoyed the comments so much and we can't wait for progress on the movie to be made so we can talk official casting! Congrats to Megan Blackwell, you won yesterday's daily giveaway! Send your address to [email protected] and I'll get your Insurgent/Divergent goodies to you soon!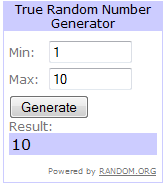 Today's task is all about faction support. We want to see you dressed up in your #TeamAmity gear! Take a picture of yourself wearing your red & yellow with pride. If you don't own anything Amity-like, the picture can be of your significant other, your pet, your kids, your friends, any one really. We just want the pictures! If you celebrated #TeamAmity day on Friday by wearing red & yellow send us those pictures. It doesn't have to be from today only. We can't wait to see what you come up with!
Once you have your picture, come back to this post and leave a comment with a link to it. Don't forget to also click on the #TeamAmity graphic as much as possible!
Remember that there will be an extra drawing for those of you who complete all, or most of the Divergent Devotion tasks!
TWO MORE DAYS!
Support #TeamAmity by clicking the image below

`
Don't forget to enter our Insurgent ARC giveaway here.
Tags: Casting, Divergent, Divergent Devotion, Dress Like Your Faction, Insurgent, Team Amity, Veronica Roth