#Allegiant Teaser Round-Up!
We want to make sure that you haven't missed any of the Allegiant teasers that have been released. We'll keep this post updated as more are added and you'll be able to see them all as often as you want while you wait for October 22nd!
Here they are:
Febuary 11th, 2013
The title and official release fate of Divergent #3 were revealed:
May 9th, 2013
The cover for Allegiant was revealed on the Today Show:
For more, click here.
May 31st, 2013
Veronica Roth revealed some Allegiant teasers in this BEA interview:
July 8th, 2013
The final pass of the galleys for Allegiant before print was teased:
For more, click here.
July 18th, 2013
Veronica Roth reveals that Allegiant will be told from Four & Tris' point-of-views at Comic-Con: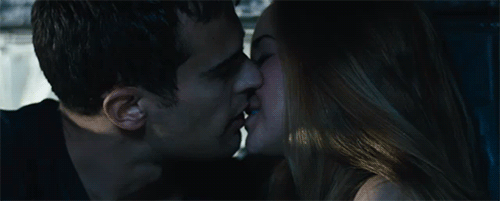 See more HERE.
July 31st, 2013
Allegiant jacket cover production teaser:
Check out the full back cover summary HERE.
For more, click here.
August 29th, 2013
Tris' POV: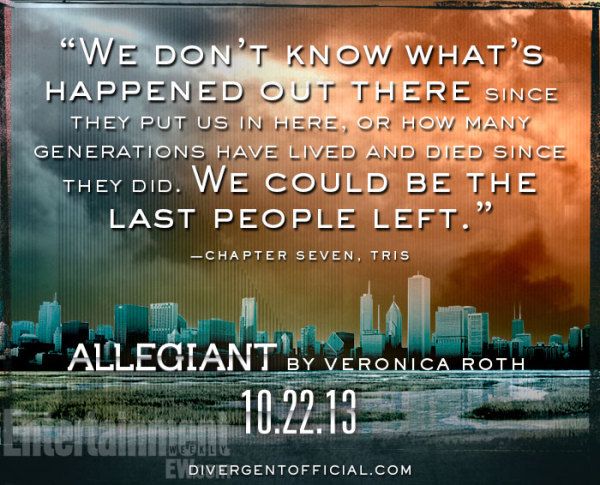 September 4th, 2013
Veronica Roth did an interview with USA Today that included some great Allegiant tidbits, including this:
2. What are fans are dying to see in the final book?
To see more of the interview, click here.
September 11th, 2013
Four's POV:
September 13th, 2013
Tris' POV: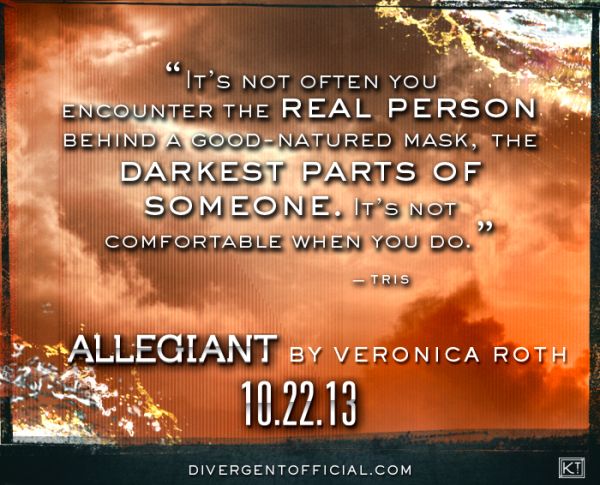 September 14th, 2013
A peek into the editorial notes and emails from Katherine Tegen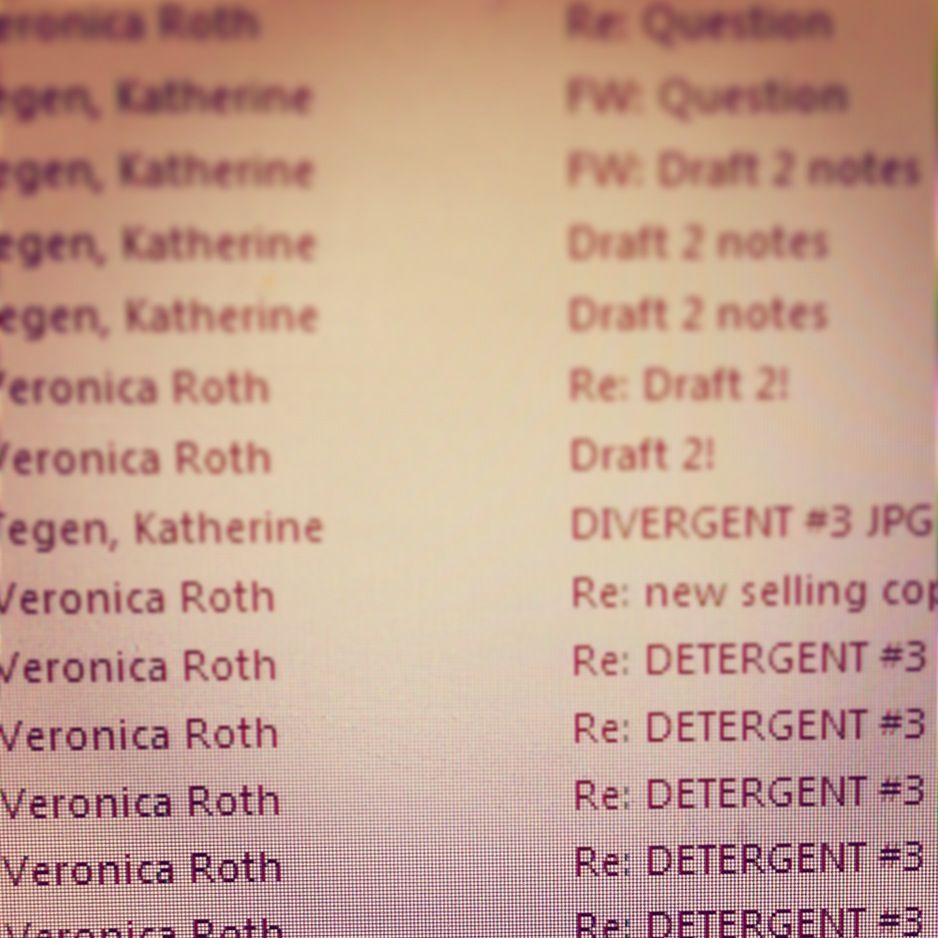 September 17th, 2013
These quotes are from The World of Divergent: The Path to Allegiant: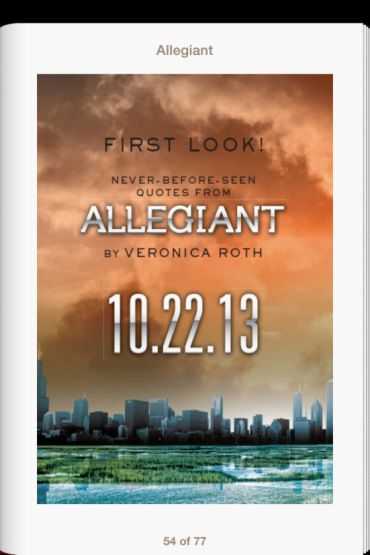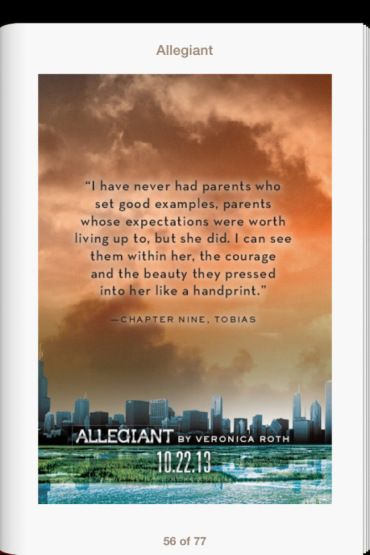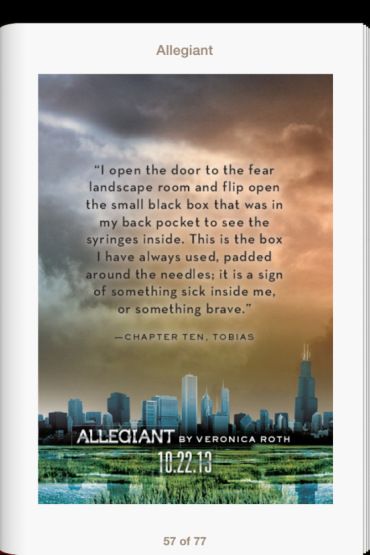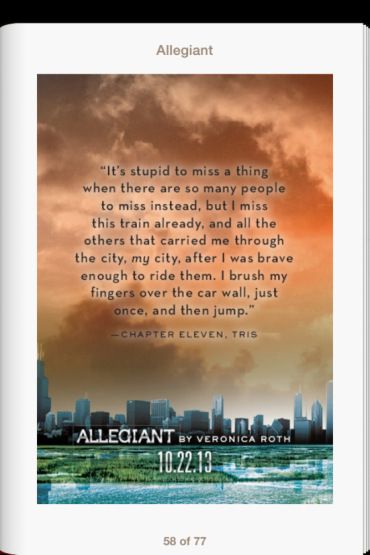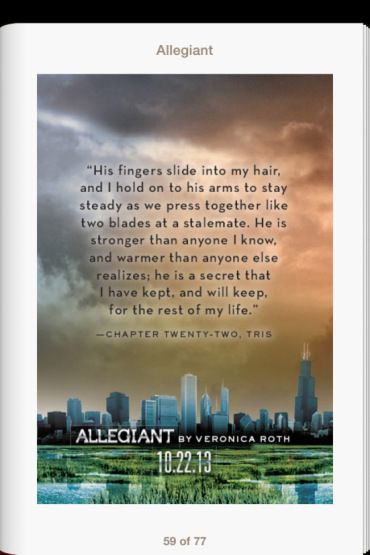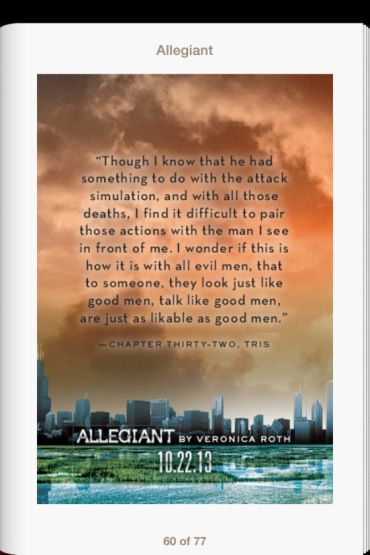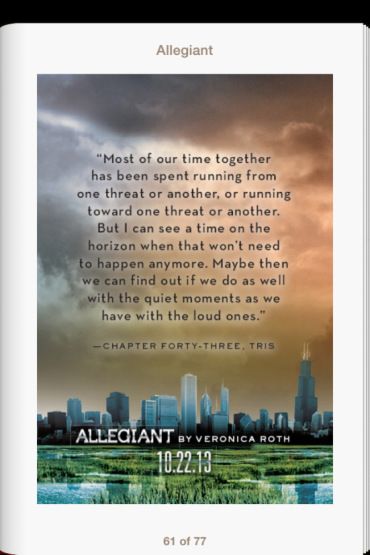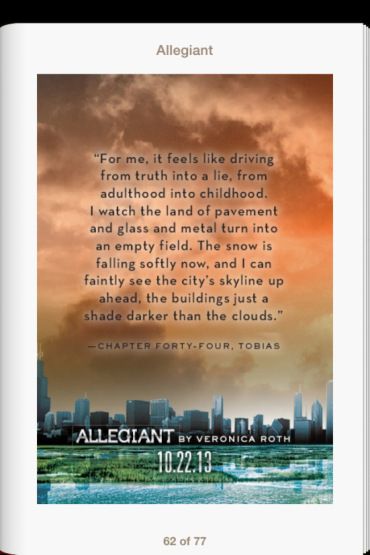 September 18th, 2013
Mystery POV: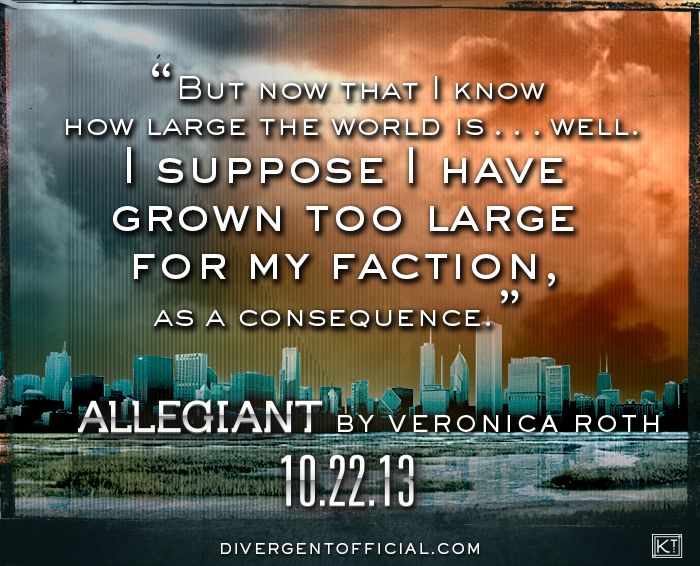 September 28th, 2013
Tris' POV: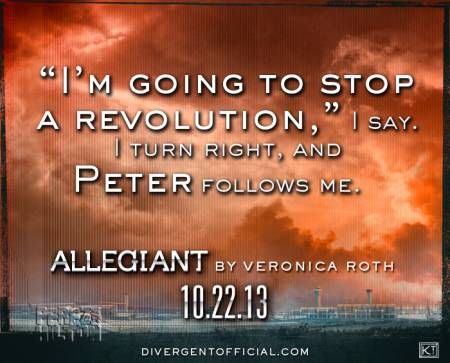 Miscellaneous Teasers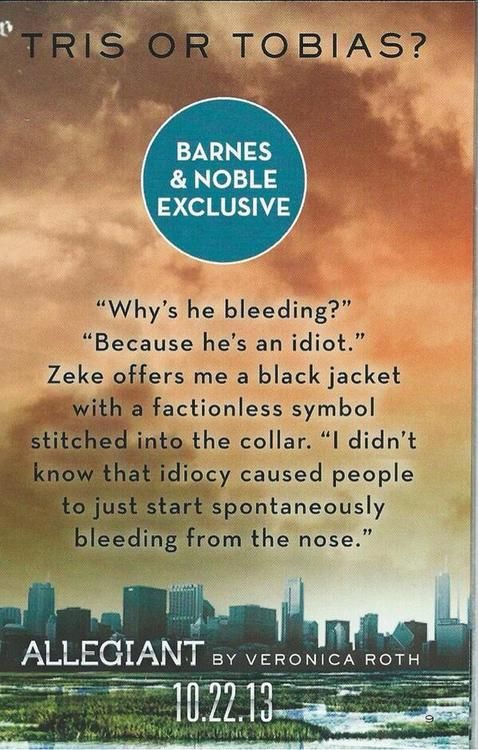 See see the entire photo set, click HERE.
What's been your favorite glimpse into Allegiant so far?
Tags: Allegiant, Allegiant Teaser, BEA, Comic Con, Four, HarperCollins, HarperTeen, Katherine Tegen, San Diego Comic Con, Tris, USA Today, Veronica Roth