Veronica Roth News!
There are lots of fun things going on in the Divergent world, and we don't want to make sure you see it all. Here are a few things that you definitely don't want to miss:
Veronica Roth announced on  tumblr that round one of revisions for "Detergent" are complete!
You can now pre-order the complete box-set of The Divergent Series here.
Veronica Roth will be at a reading & signing in Shelton, WA. See the flyer below for more details!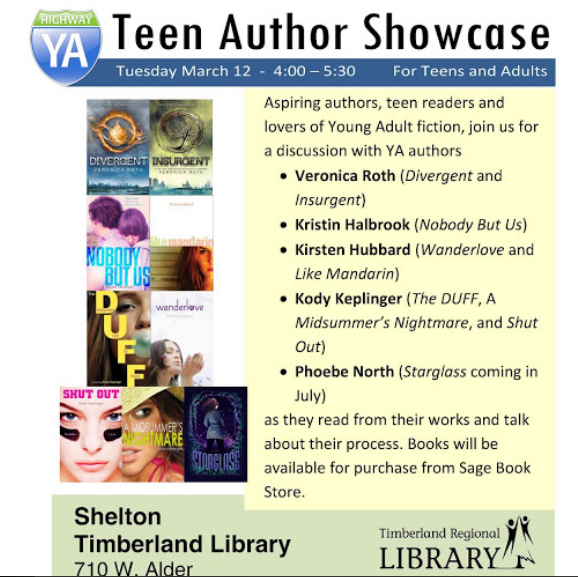 Exciting stuff, right? Let us know if you're able to make it to Veronica's signing, Meg will be there with some DivLex swag and she'd love to say hi!