Veronica Roth In Texas!
This week was the TLA conference in Houston, TX. Veronica Roth was there and Kassiah from the DivLex got the opportunity to meet, hug, and get some signed goodies from her. It was an amazing experience.
In addition to her TLA appearances Veronica also had a signing event at Blue Willow Bookshop in Houston. We weren't there and for those of you who weren't either, we've gathered some of the tweets that were coming in during the event.
Here they are:

`

`

`

`

We're going to try our best to be at the next event like this, it looks like too much fun to miss out on.
We're now 10 days out from Insurgent. What are you doing to pass the time?
Support #TeamAmity by clicking the image below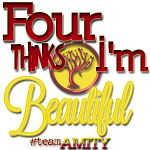 Tags: Blue Willow Bookshop, Insurgent, Signing, TLA