New Insurgent Teaser: I Fall
We're only 13 days away from May 1st and the release of Insurgent! Today, the Official Divergent Facebook page gave us another taste of what's to come.
Here it is:
  "The gun goes off. I fall."
Eeek! I'm dying to hear what you all think about this one. Let us know in the comments below!
Support #TeamAmity by clicking the image below!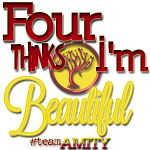 Tags: Facebook, Gun, I Fall, Insurgent, Insurgent teaser