New Veronica Roth Blog Post- Release Week Appearances
With the release of Insurgent only 21 days away, every announcement makes us more & more excited!
Today, Veronica Roth posted her release week appearances on her blog.
Here they are:
Tuesday, May 1st 2012 – NEW YORK, NY 
Barnes & Noble Tribeca @ 7PM
97 Warren St. New York, NY 10007

Wednesday, May 2nd – CINCINNATI, OH
Joseph-Beth Booksellers @ 7PM
2692 Madison Road # M Cincinnati, OH 45208

Friday, May 4th – CHICAGO, IL 
Anderson's Bookshop @ 7PM
123 West Jefferson Naperville, IL 60540
There are more dates & locations to come, we'll keep you posted as we get them.
If you're in the Chicago, Cincinnati, or New York area, let us know if you're able to attend!
To read the rest of the post, visit her blog here.
Click This Image To Support #TeamAmity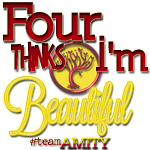 Tags: Insurgent, Release Week Appearance, Veronica Roth, Veronica Roth Blog, Veronica Roth News