New Song From @Sam_Cushion
It's not a secret that we love Sam's songs. This one, while sad, is definitely something special.
Here's what he had to say about it on Twitter today:

Do you have your tissues ready? Here it is:
Beautiful, right? Check out the rest of his Divergent inspired songs here.
`
Support #TeamAmity by clicking the image below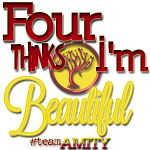 `
Don't forget to enter our Insurgent ARC giveaway here.
Tags: Divergent, Music, Sam Cushion