New Insurgent Teaser: "You and me."
There are 24 days left before the release of Insurgent. Today the official Divergent Facebook page released a swoon-worthy new teaser to help pass the time.
This one comes from Chapter 5, and is between Four & Tris.
He always knows just what to say, right?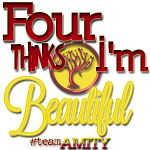 (Click the image above to support #TeamAmity)
Tags: Four, Insrugent Teaser, Teaser, Tris, Veronica Roth, You and Me