New #Divergent Collector's Edition Releasing October 21, 2014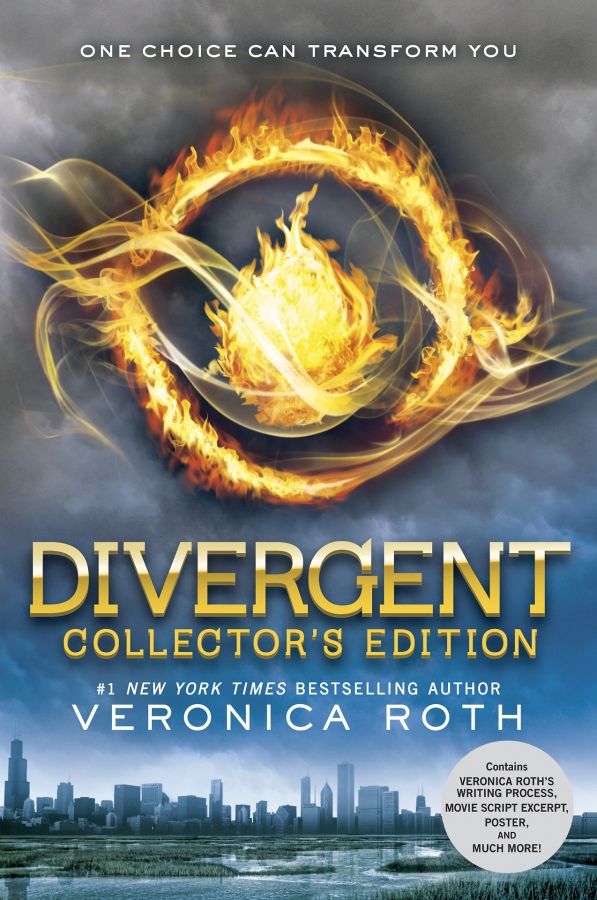 Initiates, have you been wishing that you could get your hands on more Divergent? Divergent Series Official just announced that a brand new Divergent Collector's Edition will release on October 21, 2014!
The #1 New York Times bestseller that started a worldwide phenomenon and inspired a major motion picture is now available in a beautifully designed Collector's Edition. This deluxe package features:

72 pages of bonus content including:
-Two essays by Veronica Roth, including excerpts from early drafts of Divergent
-An essay about the psychology behind fear and the "exposure therapy" of Dauntless initiation
-Artistic renderings of the Choosing Ceremony Bowls
-An excerpt from the movie script
-Favorite quotes from Divergent, illustrated by fellow Initiates
-A map of the Dauntless compound
-Divergent discussion questions

Plus:
-A four-color fold-out poster
-A brilliant metallic book jacket
-A satin ribbon placeholder
What do you think? What part of the Divergent Collector's Edition are you most looking forward to? Go HERE to pre-order your copy now! Do you have your collector's edition of Insurgent already? If not you can grab a copy HERE.

Tags: Book News, Divergent, Divergent Book News, Divergent Collector's Edition, HarperCollins, HarperTeen, Katherine Tegen