@Miles_Teller Shares #Divergent Teasers!
Miles Teller (Peter) has once again taken to giving us the best teasers via his Twitter account.
Here are two of his latest tweets: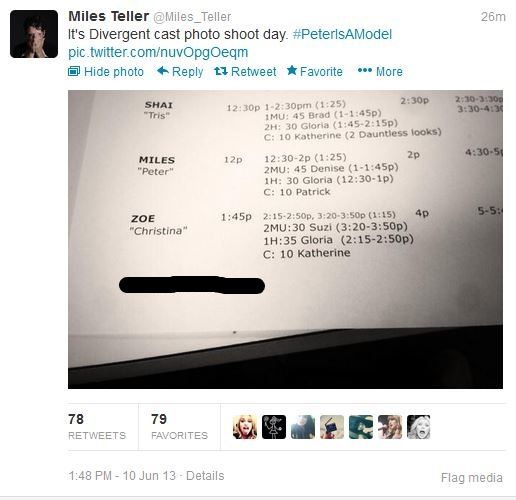 –
Not only is it photo shoot day for the cast of Divergent, but we also see Amy Newbold signing copies of Divergent in the second picture. Exciting, right?
Tags: Amy Newbold, Amy Newbold as Molly, Cast Photoshoot, Miles Teller as Peter, Mles Teller, Molly, Peter, Photoshoot, Twitter