Giveaway: Enter To Win An ARC Of Insurgent!
Have you been desperately trying to find a way to get your hands on a copy of Insurgent? I know I have!
Now you might be able to! Harper Teen tweeted this today: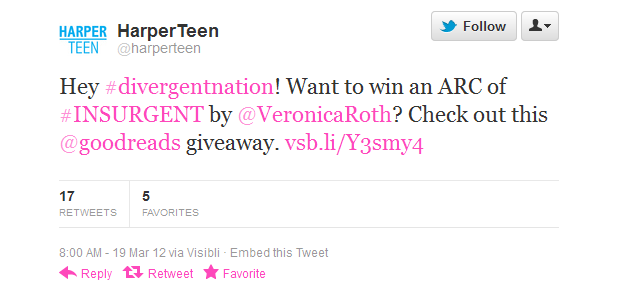 They are giving away 15 ARCs over on goodreads.
The contest is open 3/19/2012-4/02/2012
Click here to enter!
Exciting, right? If you win, how about letting us borrow it? 😉
Tags: Giveaway, Goodreads, Harper Teen, Insurgent, Insurgent Giveaway, Insurgent News