#Divergent's Theo James: 4 Things to Know From @PeopleMag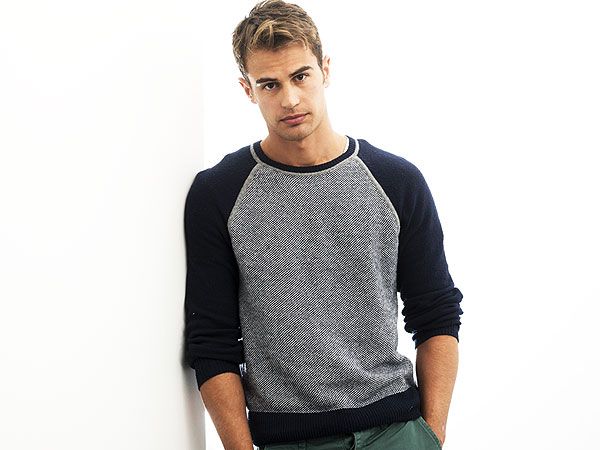 Want to know more about Theo James? (Who doesn't?) People Magazine has shared '4 Things to Know About Divergent's Theo James'! Check them out here:
We know more than enough about Divergent's Shailene Woodley – her grooming habits, thoughts on love and drive to solve environmental issues, to name a few fun points. But who's the mysterious man who's been joining her around the world at Divergent press events? And is he seriously that handsome?

To answer those questions, his name is Theo James, and yes, he is really, really, ridiculously good-looking. So what else is there to know about the 29-year-old Brit? In honor of his Divergent character, Four, we've picked four fun facts:

1. He appeared on Downton Abbey – briefly.
Loyal Downton fans might recognize James as Turkish diplomat Kemal Pamuk, who leaves quite the impression in about 20 minutes of a 2010 episode of the show (no spoilers here, but Google "Theo James Downton Abbey" to learn more). "It's very, very flattering," James told Cosmopolitan of the attention he received for his appearance. "But the ratio of work I actually did to all the talk about it … feels a bit fraudulent."

2. He's talented and smart.
Before jumping into acting, James – one of five kids born to Oxfordshire-based parents – earned a degree in philosophy from England's University of Nottingham. Of waiting until his early 20s to start his career, James told Variety, "It might have worked for others, but I was not mature enough to [start young]. I needed to be a bit more grounded and to have more to draw from. It was the right decision for me."


RELATED: Inside PEOPLE's Special Divergent Issue!


3. His résumé is short, but impressive.
James's second credited role was in Woody Allen's 2010 film You Will Meet a Tall Dark Stranger, which co-starred Naomi Watts and Sir Anthony Hopkins, among others. Coming up, you can see him in London Fields with none other than Johnny Depp, and Franny with Dakota Fanning and Richard Gere. And this is just the beginning of his career …

4. He's got other skills.
Sadly we don't know this from personal experience, but according toDivergent costar Woodley, James is "a great kisser." Oh, and "he's an incredibly masculine man with a beautiful soulful heart," too. What more could a girl want?

Catch James (and Woodley, Kate Winslet and more) in Divergent, opening nationwide Friday.

What do you think, Initiates? What else would you add to the list? Make sure you click here to see the video People posted of Theo on Downton Abbey!

Tags: Divergent, Divergent Movie, Divergent Movie News, Four, Movie News, People Magazine, Theo James, Theo James as Four, Tobias, Tobias Eaton