#Divergent Takes Over This Week's @EW Cover- A First Look into the Making of The Movie
Get ready to stalk your newsstands Inititates! Entertainment Weekly has unveiled the cover for this week's issue and there are a couple familiar faces! Theo James and Shailene Woodley are on the cover as Tris and Four. The issue will bring readers an inside look at filming as well as exclusive photos!
What do you think? The new issue will hit newsstands this Friday, June 21st!
UPDATE: Thanks to @epnebelle we have scans of the spread from the upcoming EW! Here they are: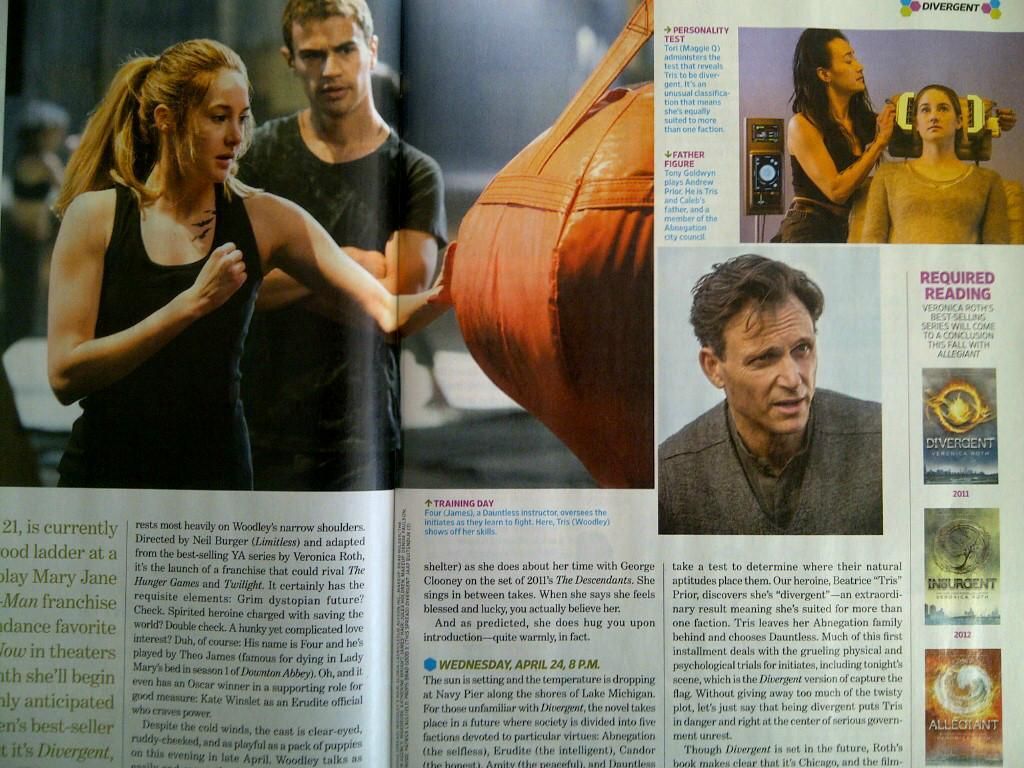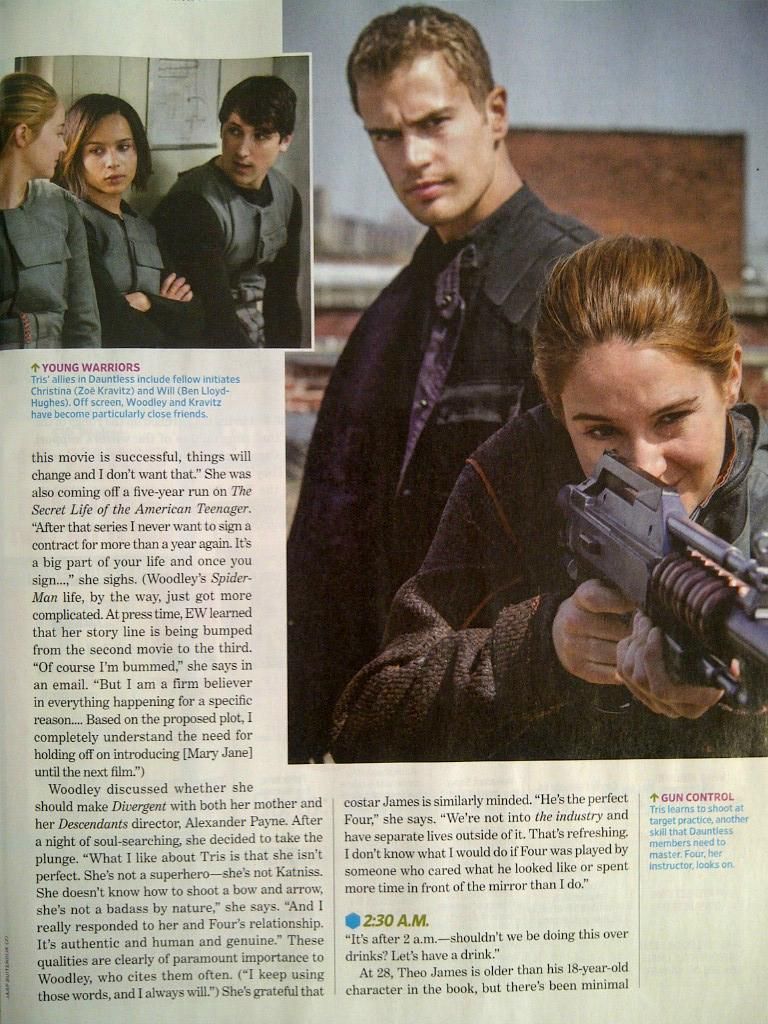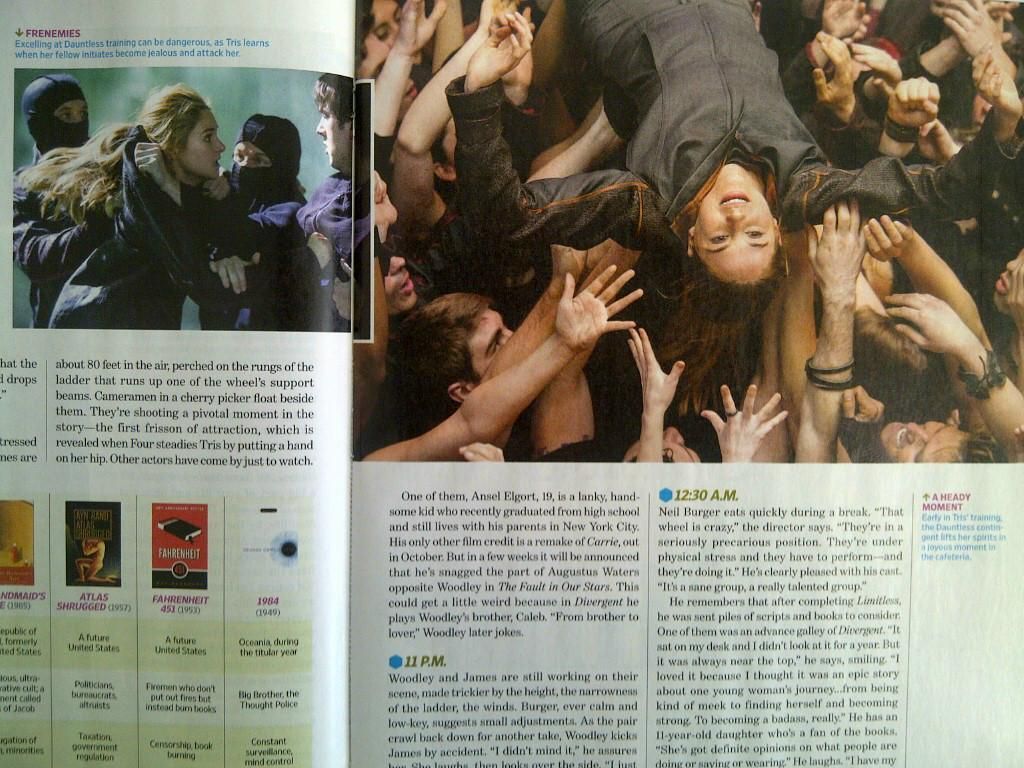 As soon as the HQ images are released we will bring them to you here!
Tags: Divergent, Entertainment Weekly, Magazines, Movies