#Allegiant Wins A 2013 Goodreads Choice Awards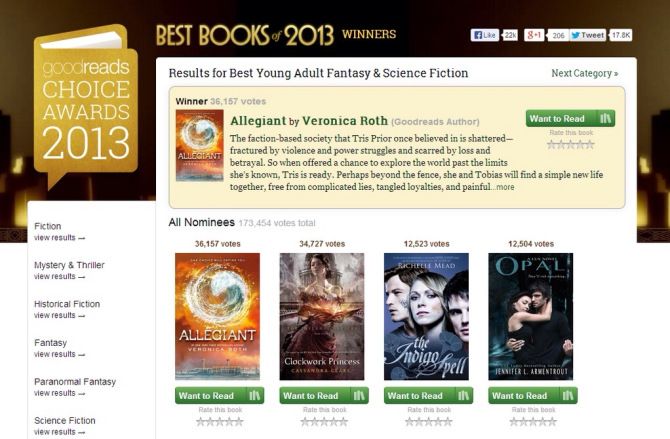 We're sending out HUGE congratulations to Allegiant and Veronica Roth for winning a 2013 Goodreads Choice Award in the 'Best Young Adult Fantasy and Science Fiction' category!
Allegiant came in first with 36,157 votes out of the 173,454 total votes for the category. Thank you to everyone who voted and support Veronica and the series! What an amazing fandom we have.
Tags: Allegiant, Fandom, Goodread Choice Awards, Goodreads, Veronica Roth